The sensor does not cost much and is an easy enough fix to do yourself. Here in Canada it costs about $28Cdn from the dealership.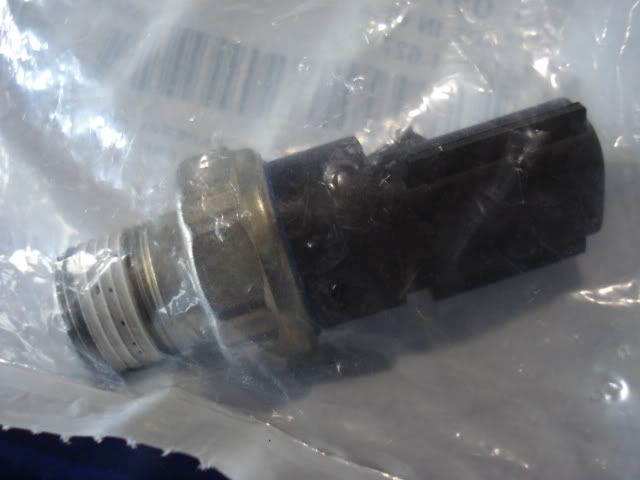 Tools that you will need :
- jack & jack stands

(use a hoist if one is available as it makes the job that much easier)


- socket wrench and extender
- 1 1/16 deep socket
- knife or scissors
- rags

1. Disconnect battery.

(Not neccessary but it will reset the computer for you so you don't see the code next time you check)


2. Jack up car and place Jack stands under for support.

OR

Hoist car up in the air
3. Find the cardboard that is covering the Oil Pressure Sensor. It will look like a cardboard pentagon and be about 3" long. You will have to cut this piece as there is no slack in the wire. I used a pair of scissors and only cut through halfway so that I could re-install the cardboard once I was done.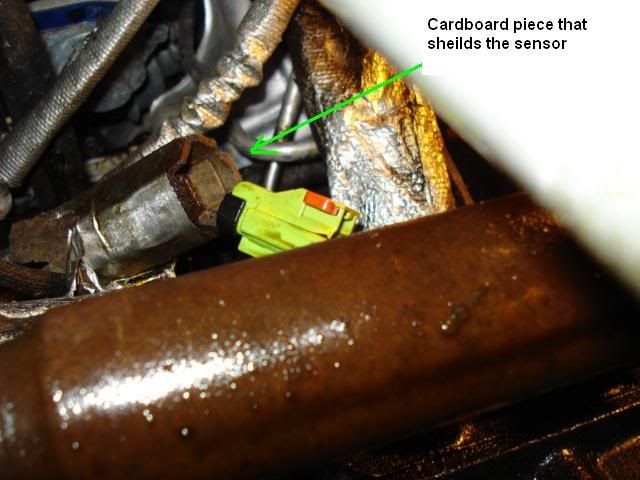 4. There is a small red clip that you have to press to release the plug from the sensor. Once the red clip is released you can easily remove the plug.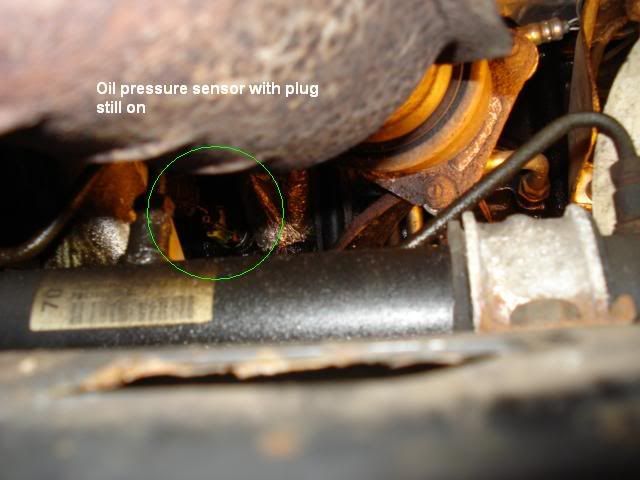 5. Slide the 1 1/16 deep socket over the sensor, attach the extender arm and the wrench. Remove the sensor.

(I found it easier to loosen the sensor and then unscrew the rest of the way by hand.)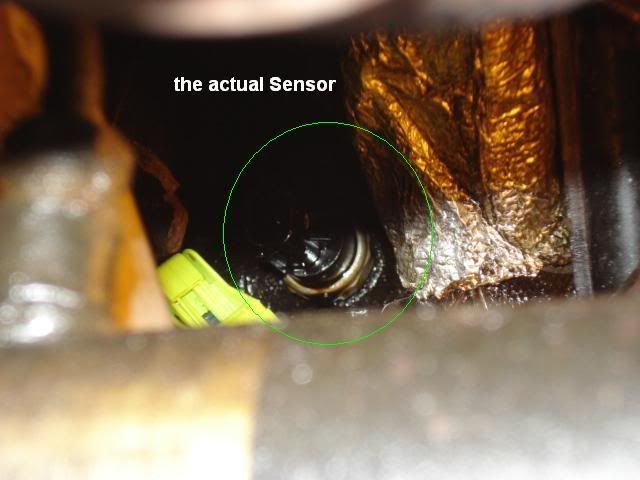 6. Clean the area of any debris, grime and oil.
7. Install the new sensor taking note that you can't screw it on all the way as the last 1/4" of the sensor has no thread. (old sensor on the left, new one on the right)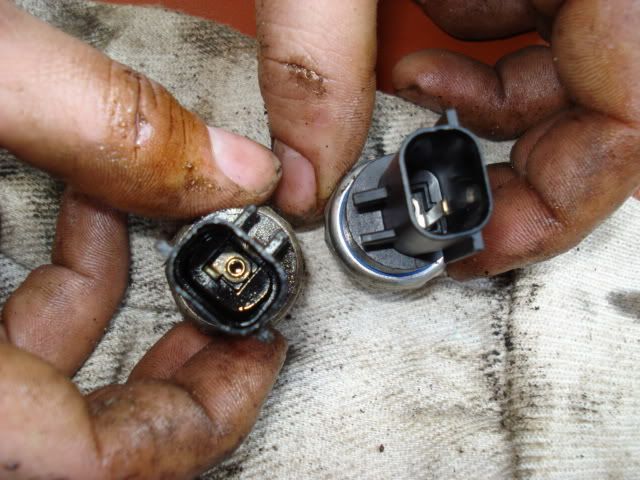 8. Re-install the plug, lock the red clip and place the cardboard back on the sensor.
9. Lower the car, re-attach the battery and away you go.

Now the oil light will come on only when you have actual oil problems.